2 October 2021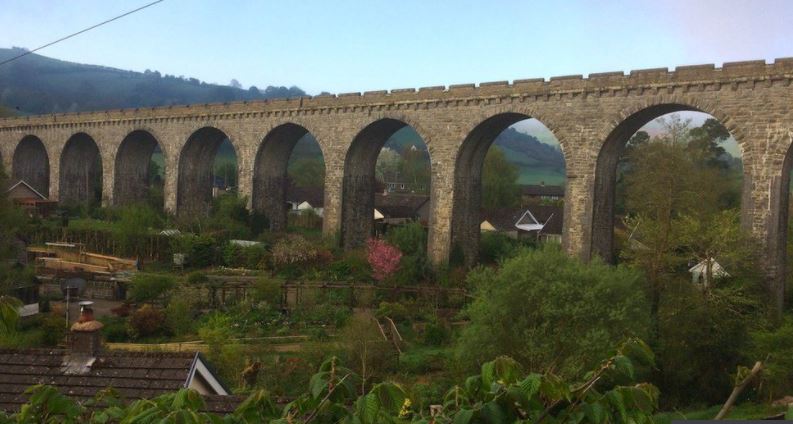 Distance
203km
Climbing
2445 m
AAA points
0
Controls
Belbroughton (start and finish)
Craven Arms
Presteigne
+ two information controls at Dolau and Shelsey Beauchamp
If you have not guessed already, this route crosses Offa's Dyke.
This route was created by the late Alan Mason, an organiser who produced many great audax routes during the early days of Audax UK.
No expensive fees, no headline sponsors, no goodie bags, no numbers, no gold standard times, no broom wagons and no pretending at the finish to have looked into the jaws of hell and survived.
Beyond the Dyke is cycling at its best. It's about a good distance in a day, riding at a sensible pace with good company, travelling through quiet and pleasant countryside in the orange glow of an autumn day before winter arrives.
Soak in the autumnal colours of Worcestershire, Shropshire and Mid-Wales as you cross The Marches and the border with Cymru. The 'free-controls' are located in three cafe rich and cake laden market-towns with plenty of opportunities to share a coffee with fellow audaxers.
This last ran in 2018 on a very wet and windy day yet it was enjoyed as a great route. The first section undulates to the side of Brown Clee before making a rapid descent to the frontier town of Craven Arms. From here on you progress through the Marches and across the border to pass under the spectacular Knucklas Viaduct. It is then a hilly section through the rolling hills of mid-Wales to Presteigne via Dolau. The return is then gentler albeit a harsh climb out of Shelsey Beauchamp.
Dusk will be at 18:30 and it is always a great idea to carry lights just in case of delay.
General Information
Registration and ride finishing times
Opens at 07:30 for an 08:00 departure. Riders must complete the event between 14:50 and 21:40.
HQ
Belbroughton Recreation Centre, DY9 9TG. Showers, changing facilities and toilets are available at the HQ.
The Recreation Centre is located at the end of a short private lane and signposted as 'Recreation Centre' on Hartle Lane (B4188) in Belbroughton.
Food and refreshments
Breakfast: Drinks, bananas, toast and biscuits will be available before setting off on your journey. Porridge pots will also be available to purchase.
When you return: There will be refreshments available for riders at the finish line.
Parking
There is free parking cars behind the Recreation Centre, subject to availability.
Overnight accommodation
Nearby accommodation includes:
– Clent Hills Campsite (recommended)
– Travelodges at Bromsgrove, Halesowen & Kidderminster
– Premier Inns at Hagley, Bromsgrove and Birmingham South
Event surplus
Audax events are not-for-profit and should be run at cost. However, any surplus produced will be donated to a local charity.