3 October 2020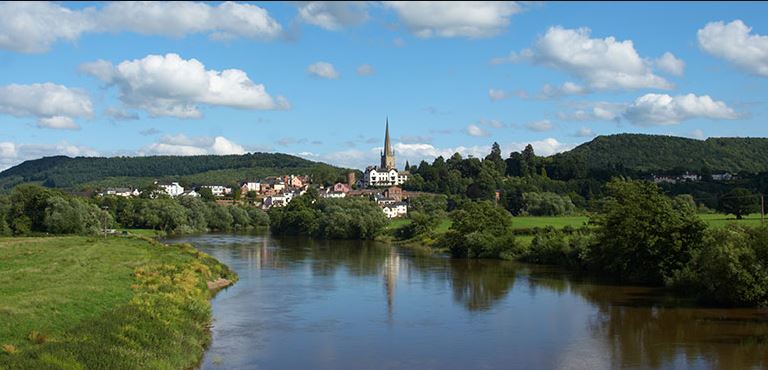 About
This event has been cancelled due to uncertainties caused by COVID-19. Refunds will be issued to anyone who had already entered.
Distance
203km
Climbing
2676 m
AAA points
1.75
Controls
Bromyard
Ross-on-Wye
Winchcombe
Plus three information controls.
No expensive fees, no headline sponsors, no goodie bags, no numbers, no gold standard times, no broom wagons and no pretending at the finish to have looked into the jaws of hell and survived.
The Autumn Rivers Audax is cycling at its best. It's about a good distance in a day, riding at a sensible pace with good company, travelling through quiet and pleasant countryside in the orange glow of an autumn day before winter arrives.
Soak in the autumnal colours of Herefordshire, Gloucestershire and Worcestershire as your cross the Teme, Wye, Severn and Avon valleys. The 'free-controls' are located in three cafe rich and cake laden market-towns with plenty of opportunities to share a coffee with fellow audaxers.
This was the original Beacon Autumn Audax route and has returned by popular by demand. The route is aimed to please those that enjoy the hills and the flats. The first third of the route ia relatively hilly until just after Ross-on-Wye, after which it is a quick sweep across the Severn Vale to edge of the Cotswolds before swinging north through the Vale of Evesham and the gentle climb back to Belbroughton. For most part, the route uses lanes, B roads and short sections of quiet A road. The countryside is varied from the hilly downs of Bromyard to the deep valleys of the Wye, the yellow stone of the Cotswold and agricultural Vale of Evesham.
Riders simply stop at the controls and collect evidence of proof of passages (an ATM, till or café receipt) and answer information questions shown in their brevet card – just to make sure that everyone's ride can be validated as a true audax at the end of the day. Control points are located in towns where plenty of cafes and shops can be found.
Dusk is a 18:30 and it is always a great idea to carry lights just in case of delay.
Useful Information
Registration and ride finishing times
Opens at 07:30 for an 08:00 departure. Riders must complete the event between 14:50 and 21:40.
HQ
Belbroughton Recreation Centre, DY9 9TG. Showers, changing facilities and toilets are available at the HQ.
The Recreation Centre is located at the end of a short private lane and signposted as 'Recreation Centre' on Hartle Lane (B4188) in Belbroughton.
Food and refreshments
Breakfast: Drinks, bananas, toast and biscuits will be available before setting off on your journey. Porridge pots will also be available to purchase.
When you return: There will be refreshments available for riders at the finish line.
Parking
There is free parking cars behind the Recreation Centre, subject to availability.
Overnight accommodation
Nearby accommodation includes:
– Clent Hills Campsite (recommended)
– Travelodges at Bromsgrove, Halesowen & Kidderminster
– Premier Inns at Hagley, Bromsgrove and Birmingham South
Joining instructions and route sheets
Will be e-mailed to riders within the final two weeks of the event.
Controls
Riders will need to obtain their own proofs of passage such as receipts, etc. This should be easy as all locations are busy with plenty of shops and cafes, etc.
Information controls
There are also three information controls. You will need to answer questions shown in your Brevet Card. Carrying a pen or pencil is always a good idea. Not answering a question will sadly invalidate your ride.