Message Board registration guide for Academy parents

Go to www.beaconrcc.org.uk/ and scroll down to the Message Board link in the green box. Click the link. Alternatively, navigate straight to http://www.beaconrcc.org.uk/message_board/. The screenshots here are from the mobile version of site; the desktop version has slightly more detail on display.
At the top of the Message Board, click the Register link.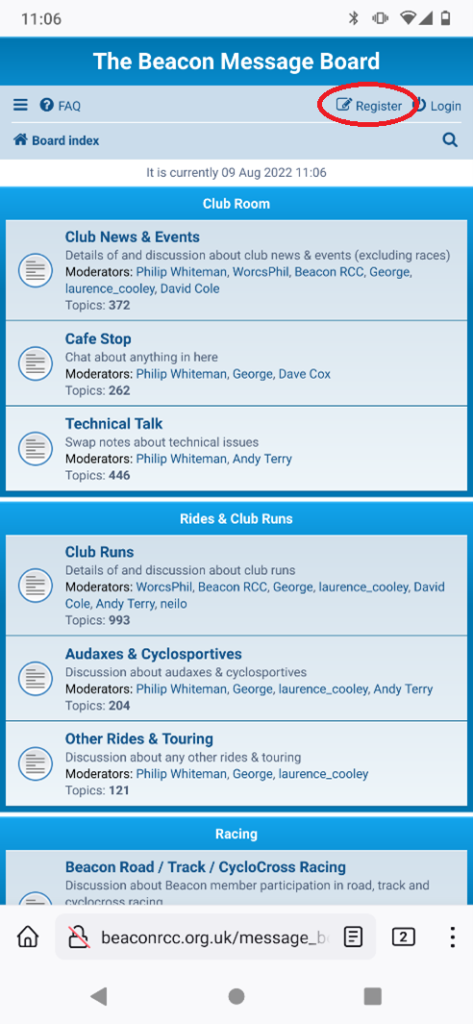 Accept the terms and conditions.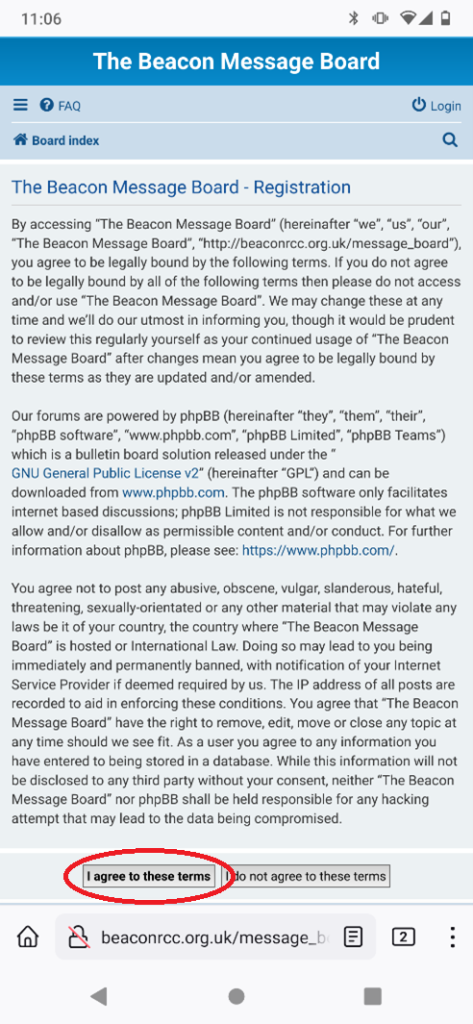 Fill in the registration form. Tip: if you can't work out the answer to the final question, it begins with sa and ends with le.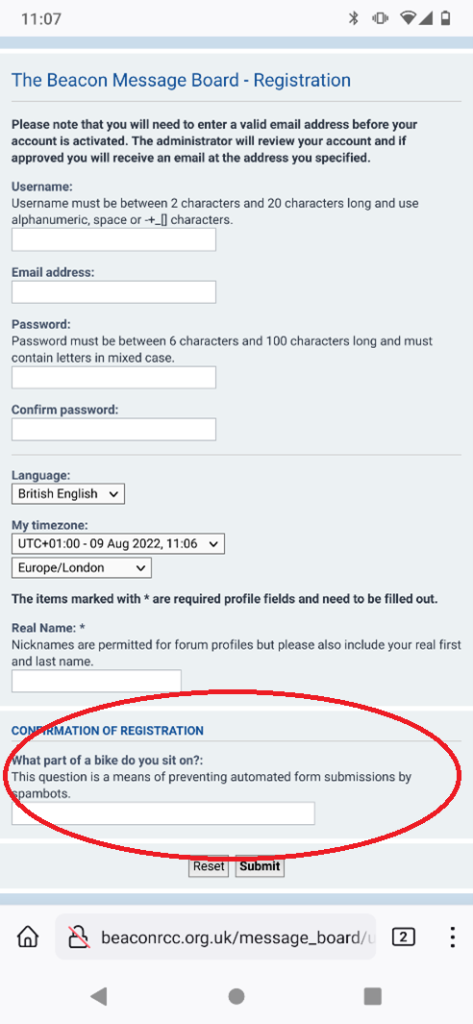 Wait for your registration to be approved. This might take a day or two.
Once your registration is approved, you can log in to the Message Board using the username and password boxes at the bottom of the front page.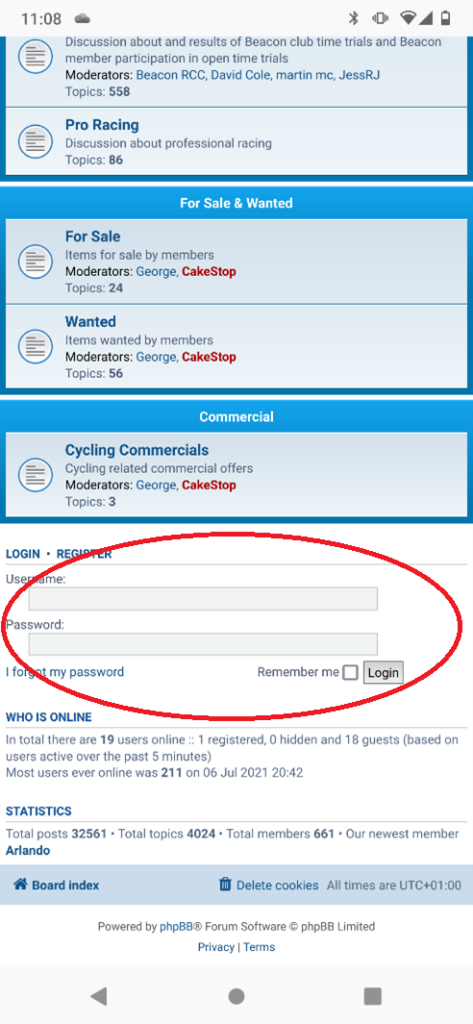 Now that you're a registered user, you'll see that you have access to more parts of the Message Board, including the Beacon Academy forum; click Beacon Academy to access this. (Notice that Club Runs has a red icon: this means that there are new posts in this forum since your last visit to the Message Board.)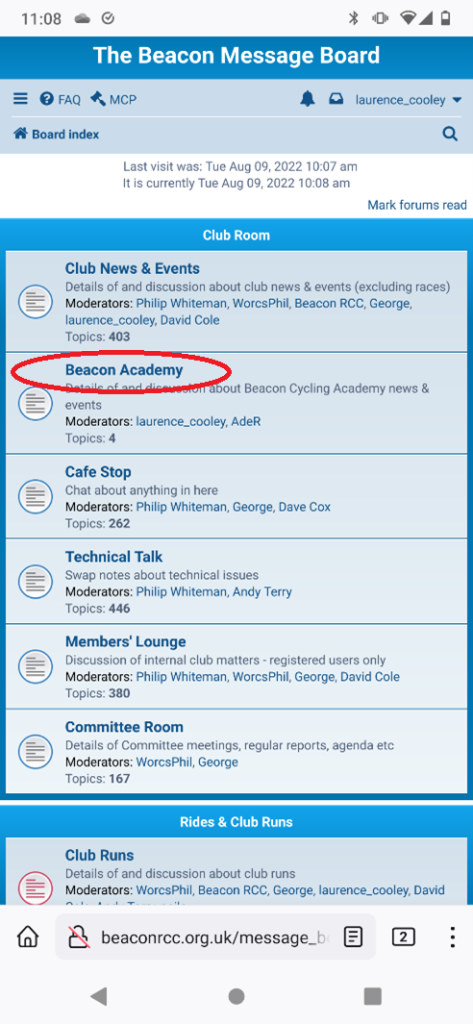 You can start a new discussion topic by clicking New Topic once you're in the Beacon Academy forum, or view an existing topic by clicking on its name.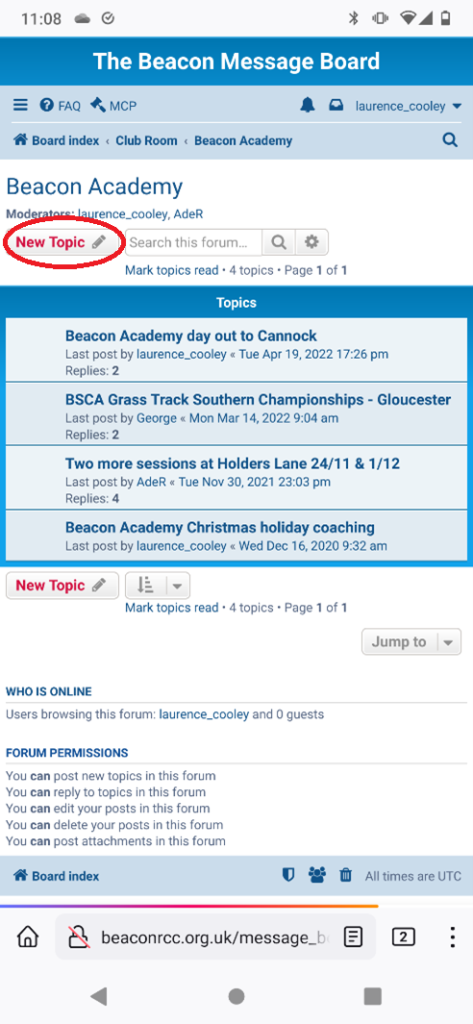 When viewing an existing discussion topic, you can reply by clicking the Post Reply button at the top or bottom of the screen.