Kidderminster Killer & Clee to Heaven Audaxes
21/07/2018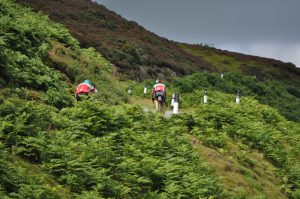 Entries are now coming in steadily, so don't leave it too late to enter this year's audaxes from Belbroughton.
The Kidderminster Killer provides a challenging ride through scenic and rural countryside. It often changes character from rolling pastoral landscape to the starker heather-clad fells of the Long Mynd. In places, some of the gradients are quite challenging, but riders are soon rewarded with distant views. Controls are located at Acton Scott Farm, Montgomery and Ludlow, where good quality cafes can be used for replenishment.
From Clee to Heaven will provide a fantastic summer's day to remember. Some minor changes have been made to the route this year to enhance the views of Brown Clee and add a new traverse down the Severn Valley to Arley.