2022 Club Track Championships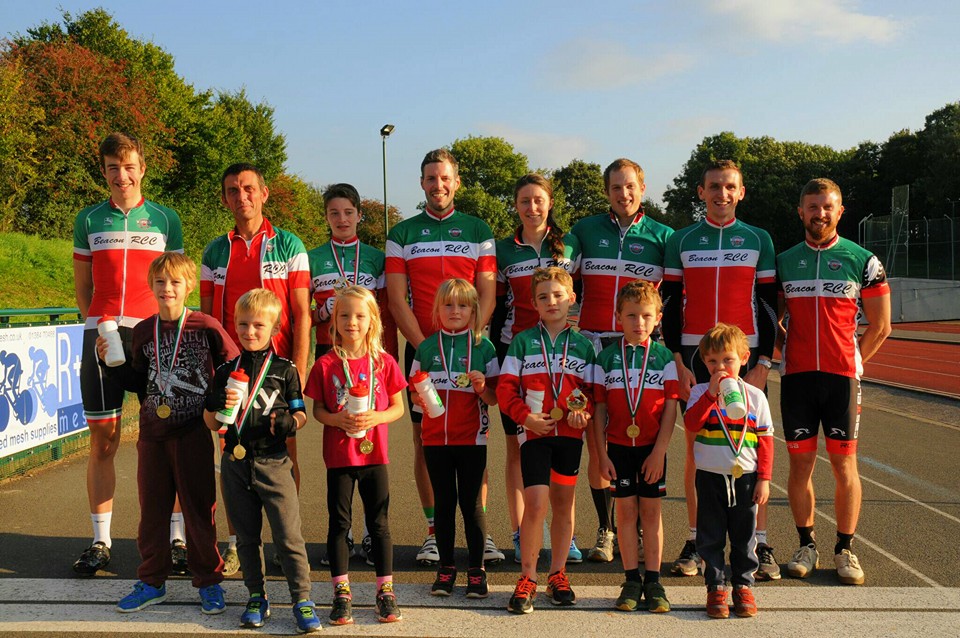 This year's Beacon Track Championships will be held at Halesowen ACC's outdoor track, off Manor Way in Halesowen, at 12:00-16:00 on Saturday 24 September, after the original event planned for 25 June had to be called off due to rain.
To assist in the organisation of this year's club track championships, we'd appreciate it if you could book a free place if you're intending to compete. Entry is restricted to Beacon RCC and Beacon Cycling Academy members. Please book a place even if you booked for the original 25 June date, to let us know you can make the rearranged event.
Come and join us for what promises to be an exciting afternoon's racing for all ages.
Spectators will also be most welcome, and the programme will be along the following lines:
Senior flying 200m
Academy time trial
Senior sprint heats
Academy 1-lap handicap
Senior 10-lap scratch race
Academy 2-lap handicap
Senior sprint repechage
Academy 3-lap handicap
Senior sprint semi-final
Academy 'hare and hounds'
Senior sprint finals
Senior 20-lap 'hare and hounds'
Racing starts at 13:00, with a training session beforehand at 12:00. Unless you are UK track accredited, you must attend the training session. All adult riders must have prior experience riding a fixed-gear bike. We're looking to put some adult training sessions on prior to the event.
Hire bikes will be available. If you require the use of a hire bike on the day, please select the relevant Eventbrite add-on item and let us know what size you need.
Volunteers to assist with pushing off riders, working the lap board, assisting the judges, timing the pursuits, etc. would be greatly appreciated.
In the event of bad weather, a track inspection will be made at 11:30 and a notice posted on Facebook.
We look forward to seeing you there!