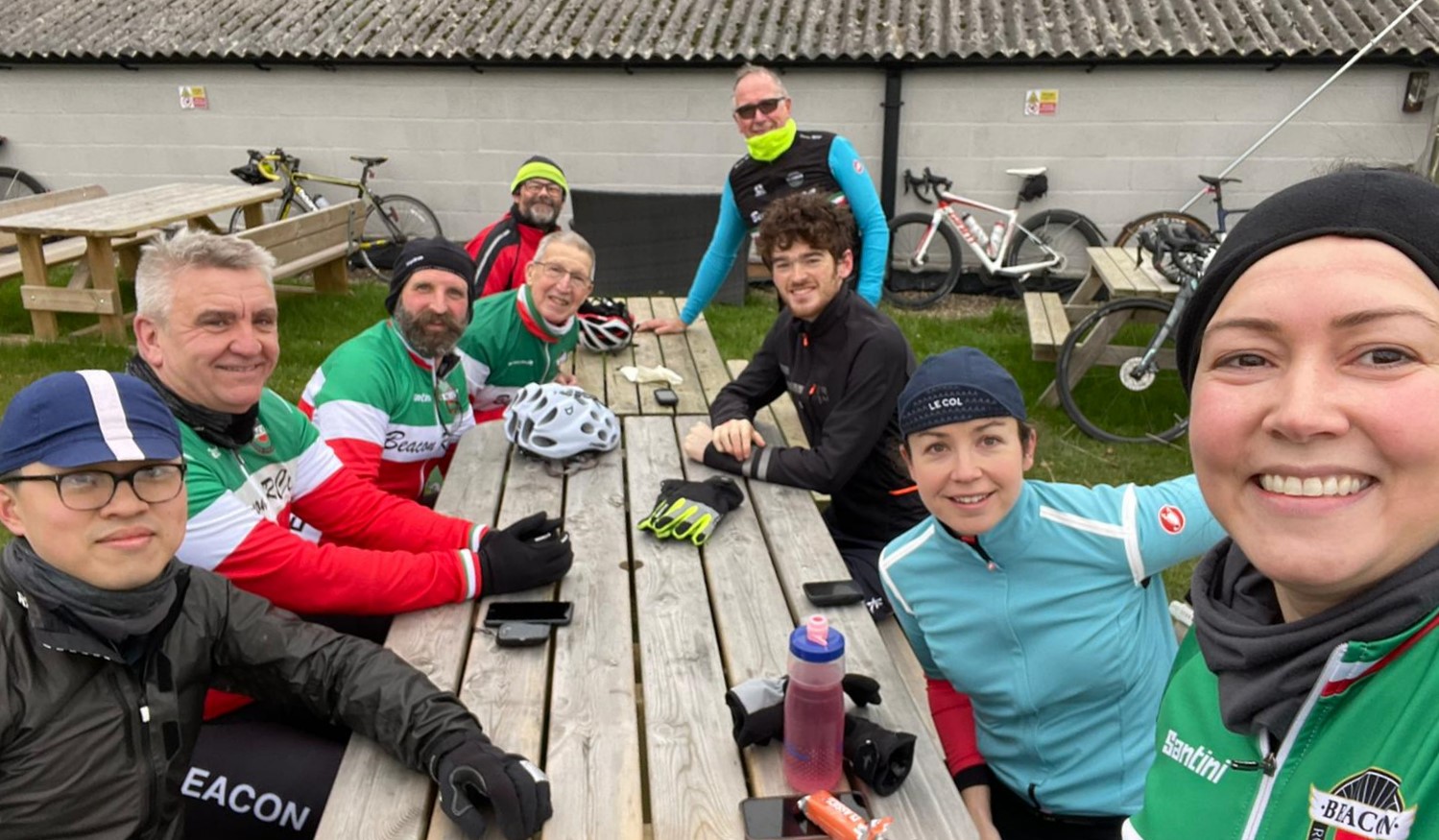 Beacon RCC is a vibrant, long-standing cycling club based in south Birmingham, which celebrated its 75th anniversary in 2021. The Beacon exists to help people get the most out of all aspects of cycling. Our members are young and old, male and female, keen competitors and casual weekend riders.
News & Events
Audaxes are challenging but non-competitive rides that cater for a wide range of ambition levels. The club organises a number of audaxes throughout the year and many of the club's members partake in events across the country. Find out more at our Audax page.
The club has a thriving racing scene with members involved in a range of disciplines including time trials, circuit racing, track racing and cyclocross. To find out about club-organised time trials, track training sessions or how to get involved in road racing, head over to the Racing page.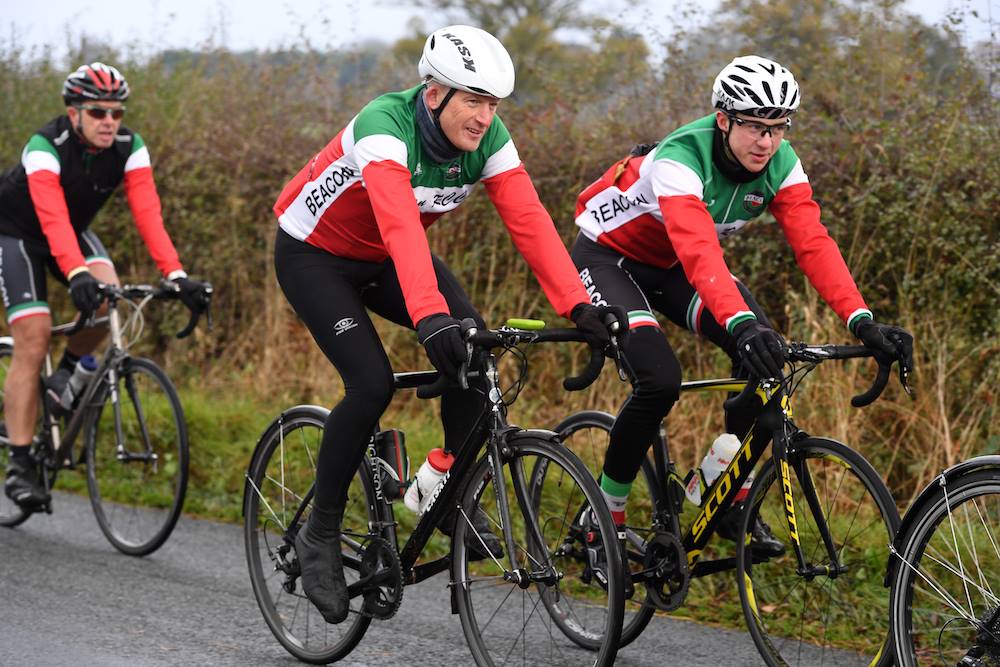 Club runs are one of the key elements of club life. They are sociable group rides every Sunday catering to different levels of ability and fitness.
Club runs meet at 09:00 for an 09:15 departure from the
Black Horse Pub, Bristol Rd S, B31 2QT.
For destinations and routes of forthcoming club runs check
the message board.
In addition to these regular Sunday club runs, we often have rides going out on Wednesday and Saturday mornings. In the summer months, we also have Tuesday evening club runs departing from outside Northfield Cycles at 18:30. We recently started running Sunday morning British Cycling Guided Rides alongside our regular club runs, with the aim of making club rides more accessible and inclusive. Please see the message board for details of these rides.
| | | |
| --- | --- | --- |
| Sunday A | 55–70 miles | 16 mph+ |
| Sunday B | 50–60 miles | 14–16 mph |
| Sunday C | 45–55 miles | 12–14 mph |
| Sunday D | 45–50 miles | 10–12 mph |
| Sunday Guided Ride | 30 miles | 10–12 mph |
Club Kit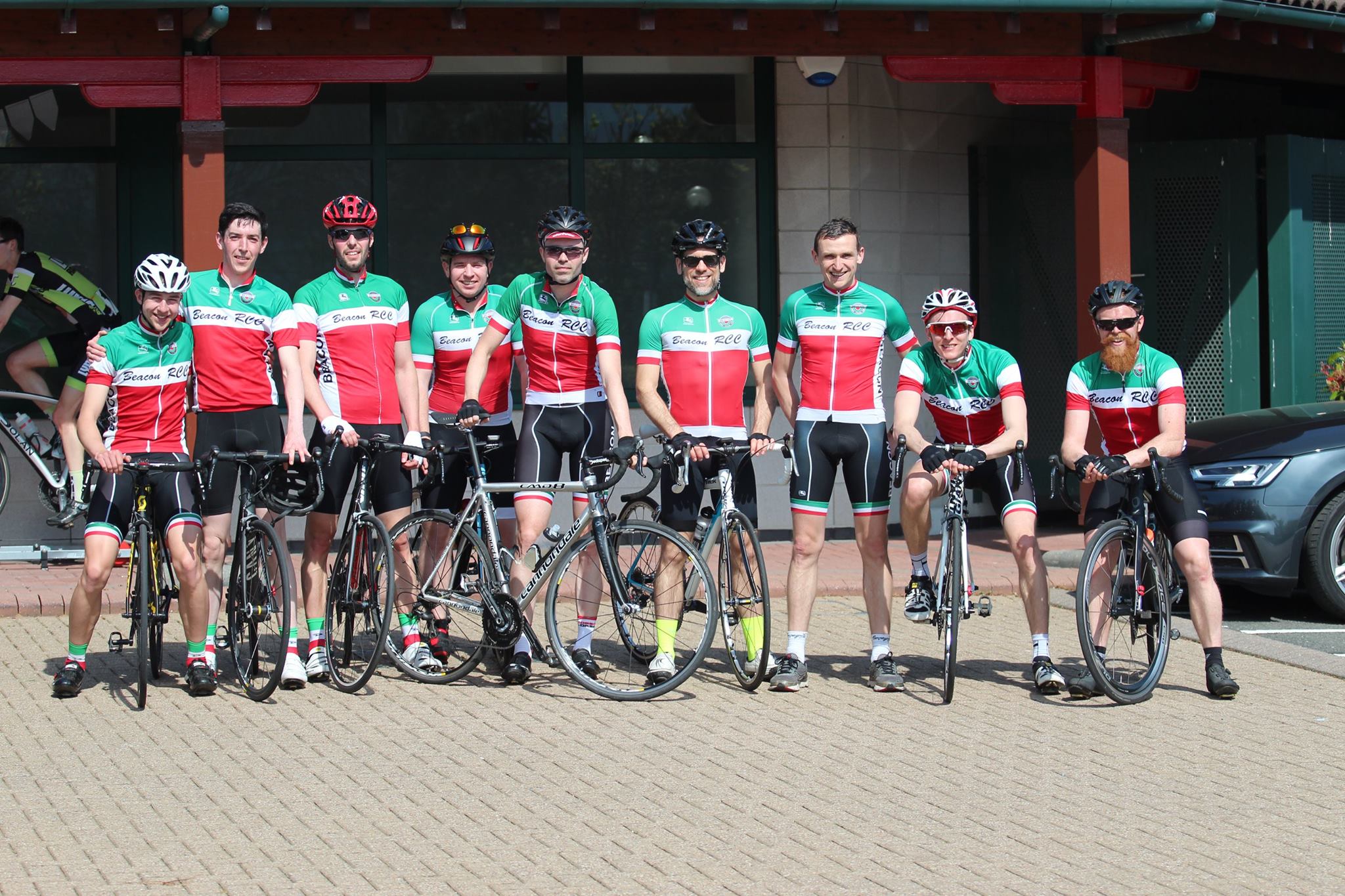 Our current kit supplier is Santini. Club members can buy kit during specific ordering windows, with bulk orders arranged at several points during the year to reduce cost. Visit the club's message board and Facebook page for full information about specific dates. We also keep small amounts of stock, which is available for new members to purchase.