Beacon Academy 2020 events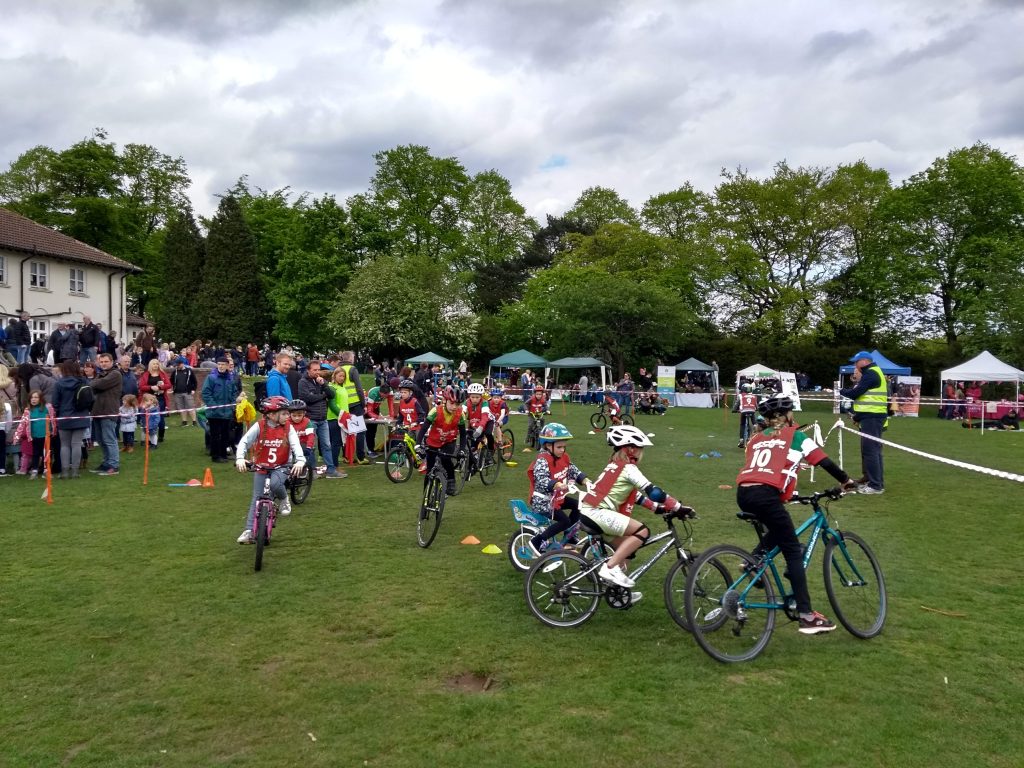 NB: Beacon Academy events were suspended this year due to the COVID-19 situation, but we are resuming coaching sessions in November.

The Beacon Cycling Academy, the club's youth coaching section, will be putting on some coaching and racing sessions at both Rowheath and Holders Lane this year. Please see below for the events scheduled to date. Aside from the Beacon RCC Track Championships, the racing events are open to members and non-members alike.
Rowheath/Holders Lane coaching sessions:
1 Thursday 20 February 11:00-13:00 (Holders Lane)
2 Wednesday 4 March 18:15-19:15 (Holders Lane)
3 Wednesday 1 April 18:15-19:15 (Holders Lane)
4 Wednesday 6 May 18:15-19:15 (Rowheath)
5 Wednesday 3 June 18:15-19:15 (Rowheath)
6 Wednesday 1 July 18:15-19:15 (Rowheath)
7 Wednesday 7 October 18:15-19:15 (Holders Lane)
8 Wednesday 4 November 18:15-21:00 (Holders Lane; entry page)
During 2020, the Academy will be offering some coaching sessions at Rowheath Playing Fields in Bournville and at Holders Lane, near Cannon Hill Park. Keep your eye on the Facebook feed for details of any additional sessions. These sessions take place in a traffic-free environment and are led by qualified coaches who introduce riders to skills used in different forms of cycle sport and include some racing, with the emphasis very much on fun. Sessions cost £2 for members and are free for first timers (membership costs £10 for the year). If weather conditions are bad, please check the Facebook page for cancellations.
Beacon Academy Go-Ride sessions are aimed at young people who can already ride a bicycle and have sufficient co-ordination to stay safe in a group. Riders should wear a helmet at all times, have a well maintained bicycle, a drink and bring appropriate clothing and gloves.
'Give it a try' racing:
Friday 8 May 13:00-14:00 (Rowheath; British Cycling event page)
We're putting on some grass track racing as part of the Rowheath Pavilion Community Fun Day. The races will be suitable for children age five to 12 and are open to non-members. Riders will need a working bike and a helmet, and gloves are advised. The course is suitable for mountain or cyclo-cross bikes. Smooth road tyres are not suitable. This event is open to Beacon members and to non-members.

BSCA West Midlands Championships:
1 Saturday 4 July 13:00-16:00 (grass track, Rowheath; entry form)
2 Saturday 1 August 13:00-16:00 (cyclo-cross, Holders Lane; entry form)
We're hosting two of the three British Schools Cycling Association West Midlands Championship events this summer: the grass track competition at Rowheath and cyclo-cross at Holders Lane. There will be categories for U7s, U9s, U11s and U13s in both events. These events are open to Beacon members and to non-members.

Club Track Championships, Halesowen:
Saturday 20 June 13:00-16:00, with a pre-event coaching session starting at 12:00 (postponed until further notice)

There will be a full programme of junior races at this year's Beacon RCC Track Championships, held at the outdoor track in Halesowen, as well as a pre-event coaching session. The Track Championships are open to Beacon members only.

For more information, see the Academy's webpage and Facebook page.