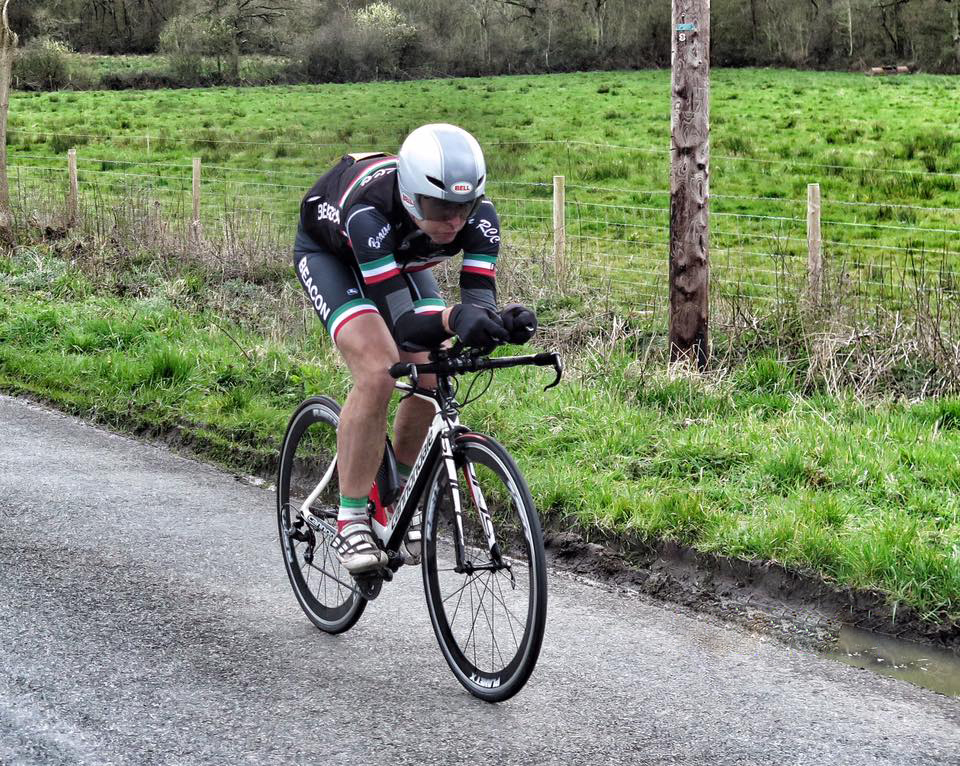 Time trialling is a big part of the Beacon racing scene, with many members pursuing a keen interest in it. The club organises a full programme of club time trials every year. These include a hill climb (a short uphill effort), hilly events on up-and-down courses and flatter ten-mile and twenty-mile events. Most club TTs take place on Wednesday evenings, but a few are on Saturday afternoons and one (the hill climb) is on a Sunday morning. Some of the events are designated as 'club championships'. The winners of these events (on absolute time) are crowned 'club champions' at the relevant distances, and receive trophies at the annual dinner towards the end of the year. If you ride club TTs regularly, you can also challenge for the season-long handicap trophy.
Handicap Trophy
Beacon RCC runs a season-long handicap competition for members competing in time trials. Handicapping involves giving each rider in an event a time allowance, which is deducted from the actual time it takes him or her to complete the course. The idea of the handicap competition is to give everyone a chance of winning and to reward the rider who improves the most. A handsome trophy is awarded to the winner of the series.
Beacon RCC runs a season of Time Trials under CTT regulations. The courses are indicated using code numbers – see the links on the calendar linked below for course descriptions and maps. For most up-to-date information on these events please visit the TT section of the club message board.
Newcomers are welcome to take part in club TTs, as are guests from other clubs. You will need to abide by the normal rules of the road and by CTT regulations. A signed parental consent form is required for any entrant who is under the age of 18. You will also need to be familiar with the course, because there are no direction signs or marshals. Aim to arrive at least 15 minutes before the start time in order to sign on. The entry fee for club time trials is £4.50 including the £3 CTT levy; entry fees for open events vary.
If you've not given TTs a try before, we recommend reading this article on the website of the governing body, CTT (it's from 2007, so some of the details are dated, but it gives a good idea of what to expect).