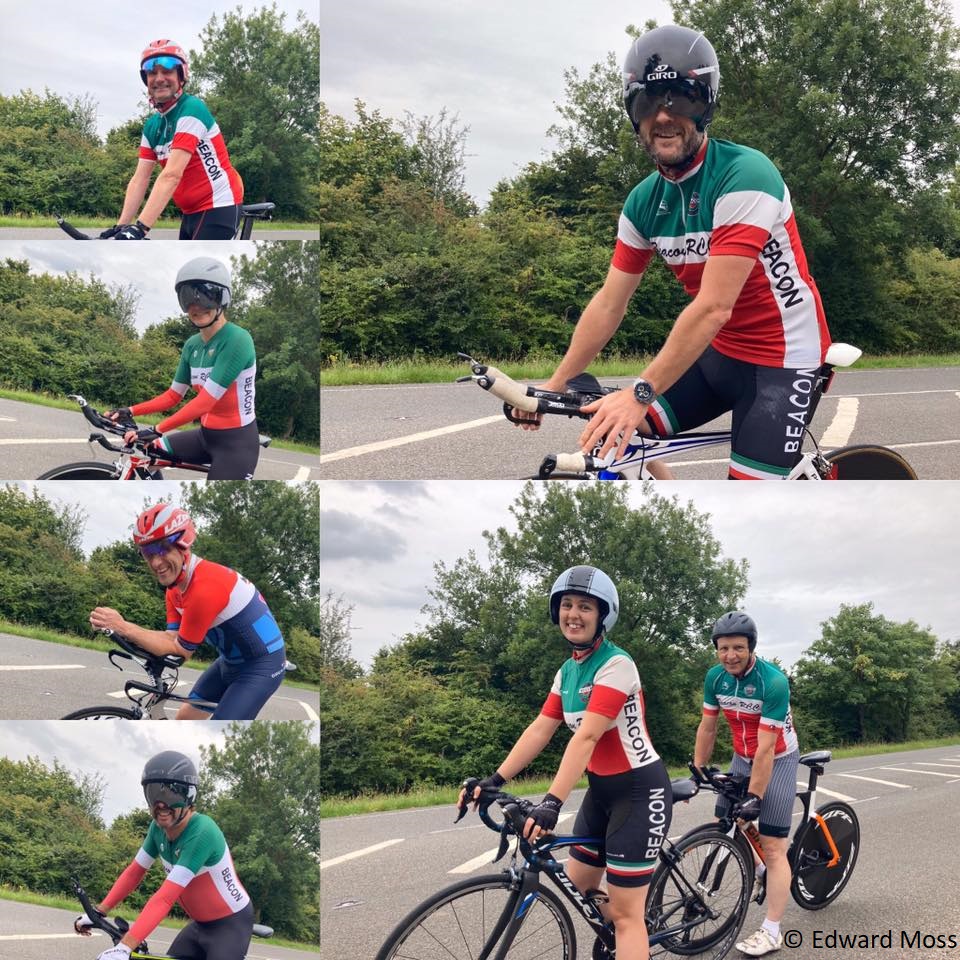 We're running a slimmed-down schedule of club time trials for 2023, with the emphasis on having fun, friendly competition and introducing new people to time trialling. Newcomers are most welcome to take part in club TTs, as are guests from other clubs.
As well as our club events, we're also organising one open event this year, which needs to be entered in advance (see links below).
The traditional club handicap trophy will be awarded on the basis of a rider's best five results out of seven this year, with the two-up and hill climb events excluded.
The entry fee for a club time trial is £4.50, including the £3 Cycling Time Trials (CTT) levy. CTT regulations require that all riders have working rear (red) and front (white) lights and wear a helmet. Please aim to arrive at least 15 minutes before the event start time in order to sign on. We will send you further instructions after you've entered using Eventbrite.
If you've not given TTs a try before, we recommend reading this article on the website of the governing body, CTT (it's from 2007, so some of the details are dated, but it gives a good idea of what to expect).
For the most up-to-date information on these events please visit the TT section of the club message board. Further details of relevant CTT regulations are available on the time trials page of this website.